Omega Institute | Rhinebeck, NY
Nestled in Rhinebeck NY is a beautiful retreat known as the Omega Institute. On June 11th, Women Auto Know had the opportunity to have our first in person workshop post Covid restrictions at this location. The event was a success! Audra, along with her two assistants, Marcella and Olivia, were able to conduct a workshop to educate drivers at the Omega Institute on a beautiful Summer day in June. We were lucky to have such amazing drivers with a hunger for education participate in the event. The passion the group brought to the event really spoke for why we conduct these workshops!
At the event, everyone's cars were set up in a semi – circle with Audra in the middle. People were working hands-on, learning about each and every part of their cars. The drivers asked a variety of questions and absorbed the wealth of information provided to them. Afterwards, there were designated stations where people were able to learn and practice proper car care and other important information to know about their cars. At these stations Audra worked with the participants making sure they were grasping the information Women Auto Know provides.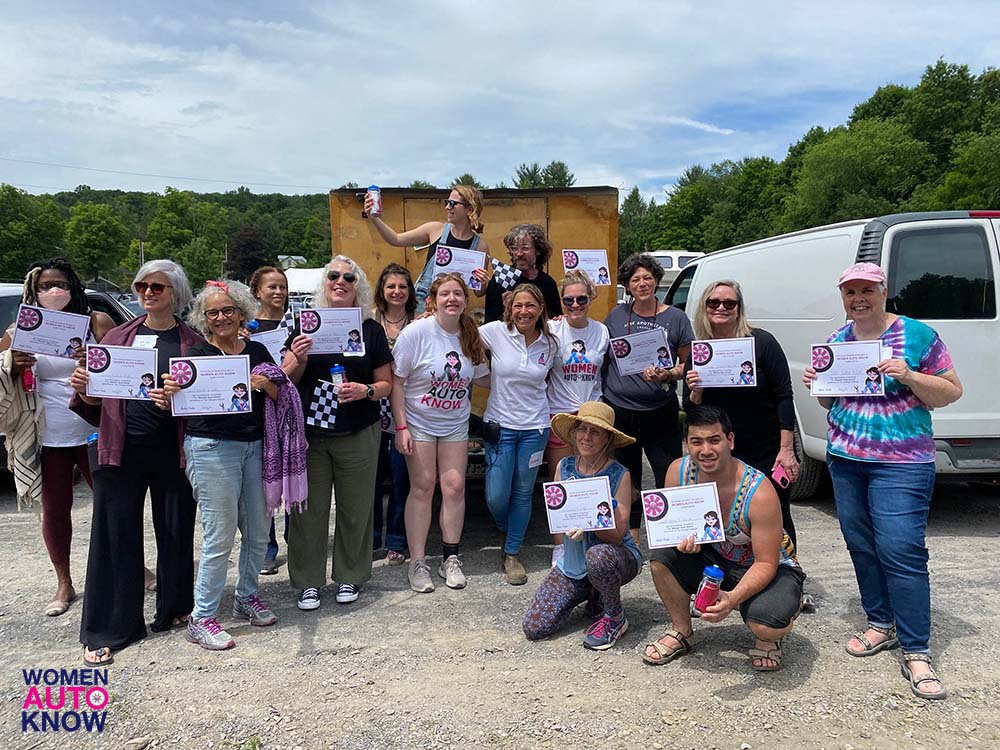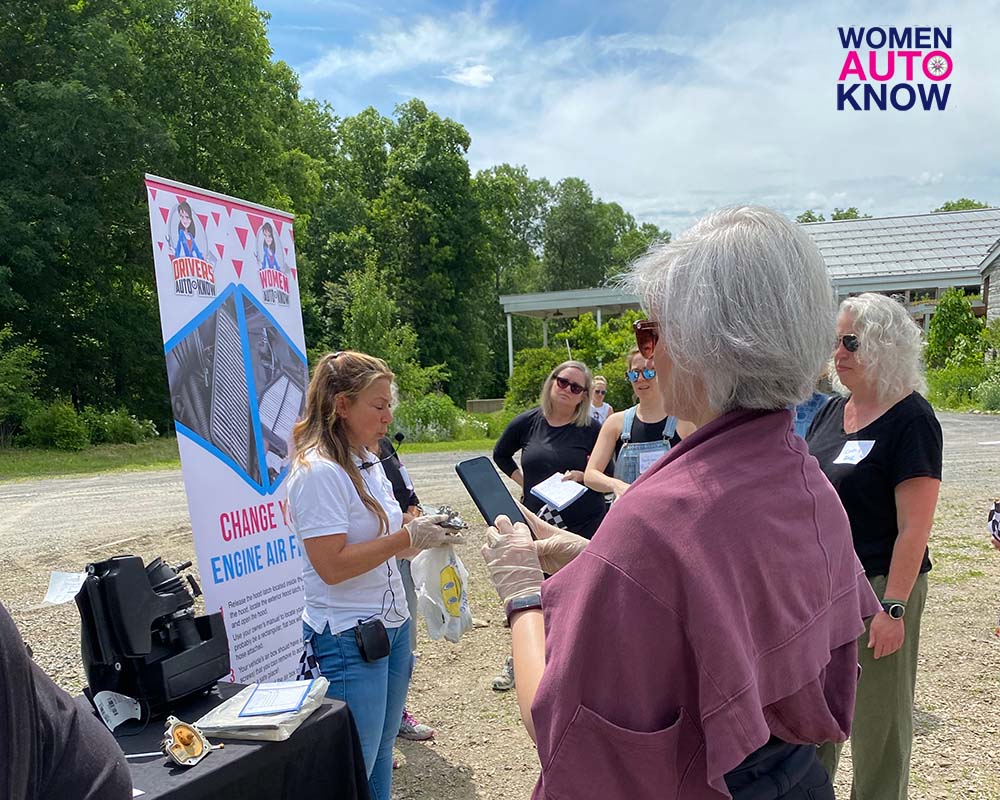 "The Omega Institute was warm and welcoming. Doing workshops in person again, is invigorating. I felt the energy of the participants as they got familiar and intimate with their cars. It is great to be back on the road to workshops in communities. We've got the pedal to the metal and we are hitting the road in high gear Educating and empowering drivers across the interstate."
A participant tried out one of Audra's tips after the workshop, and sent us before and after photos showing the difference it made on her vehicle.  "Thanks so much for a really fun & educational morning for all of us.  It was a terrific day, and I learned a lot.  Today I stopped by the Auto Parts store and got a new gas cap, techron fuel cleaner, and the headlight cleaning polish," wrote Carol, a participant at the Omega event.
We know the workshop was a success when the drivers left with a greater drive to become more educated about their cars, plus the willingness to take charge on taking additional care of their cars.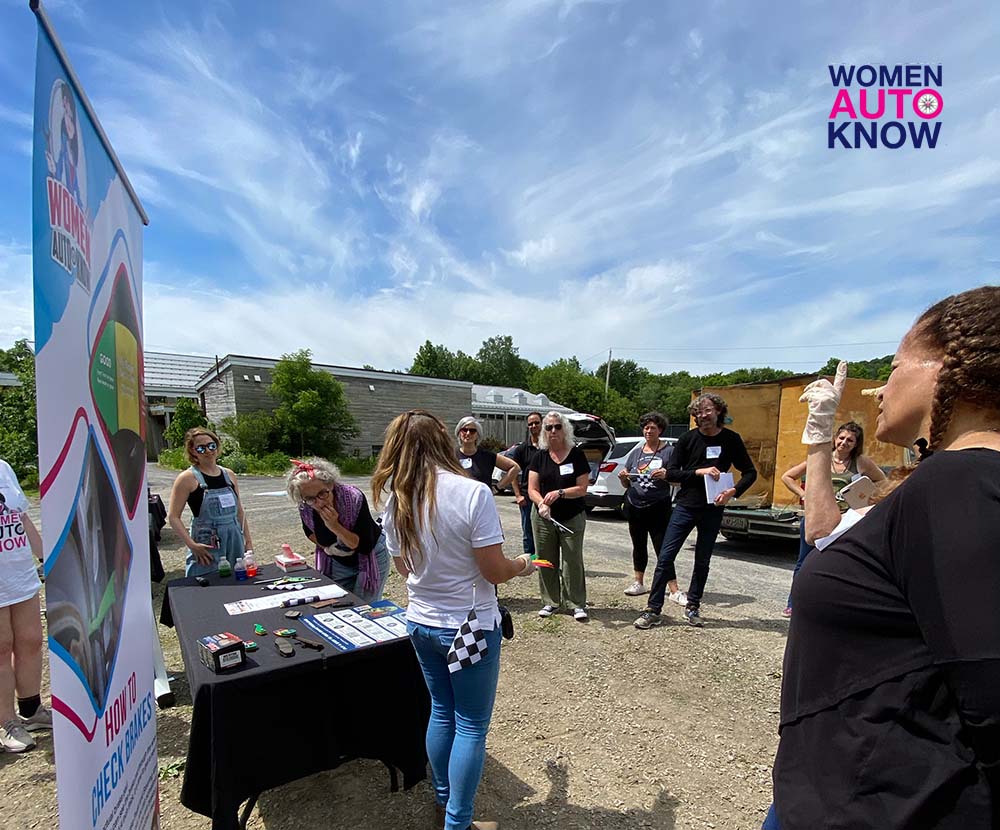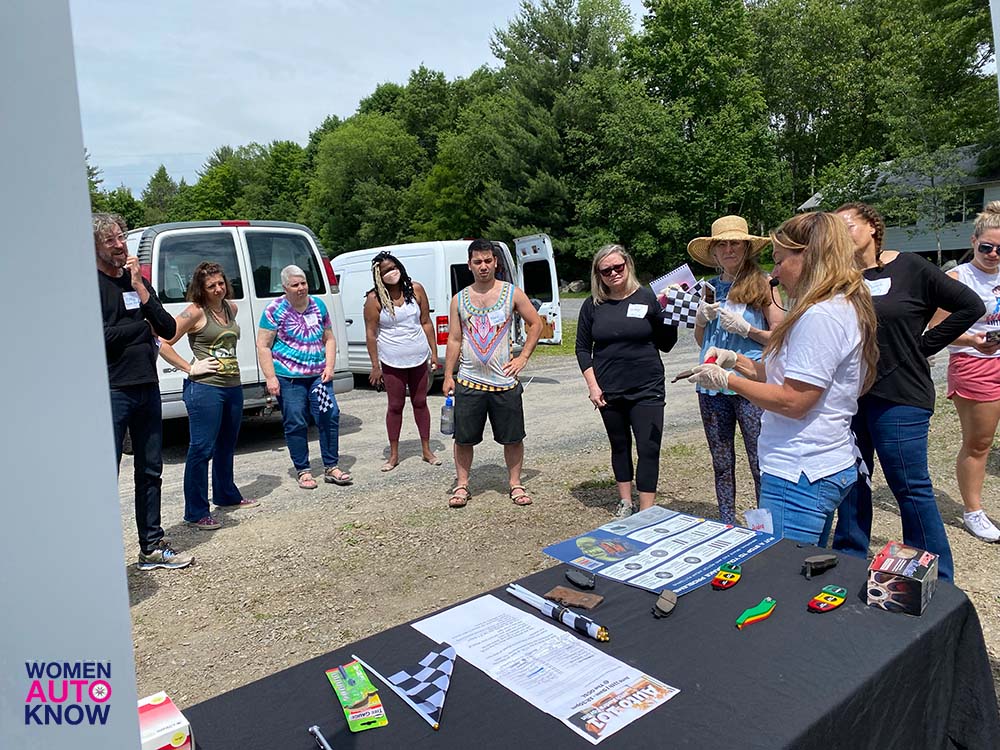 "Audra is a powerhouse of information and energy packed into an extremely approachable and relatable and fun to be around human being. She is sharing her gift and does not take the job lightly. Her enthusiasm and caring shows in every interaction. I learned so many useful tips and do it yourself tricks to help maintain my car"