Empower Your Audience with Fun and Informative Tips They Auto Know
Audra Fordin is the author of End Auto Anxiety, CEO of Women Auto Know, and owner/operator of Great Bear Auto Repair in Flushing, NY.
When she isn't busy writing or fixing cars, Audra loves to speak about her experience as a woman who found success in a male-dominated industry.
Audra took over her family's auto business during the Great Recession of 2008. She remembers driving past her customers' homes on the way to work and seeing their cars parked in the driveway.
This was a sign of incoming trouble. A lot of folks lost their jobs and couldn't afford to maintain their vehicles. After a few sleepless nights, Audra became possessed by an idea that saved her business from disaster.
Audra hosted her first Women Auto Know workshop in 2009. She collected donations from participants and area businesses, which were used to provide single moms with free repairs. Since then, Great Bear's revenue has quadrupled.
Audra writes a column for Ratchet+Wrench, an industry magazine that is syndicated to more than 100,000 auto repair shops nationwide. 
NY1
Yahoo homepage
AOL homepage
Motor Age
Standard Motor Products 2012-13 Campaign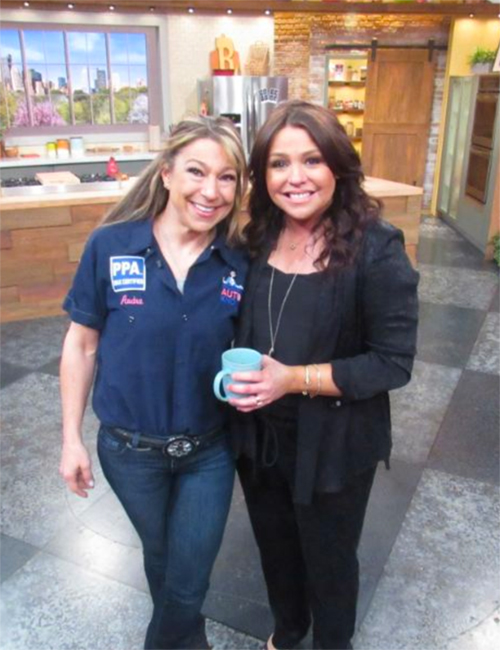 Awards:
2013 Small Business Achievement Award Women Owned Business
2013 American Heart Association Honoree
2012 and 2013 Best of Queens Award
Advisory boards:
If you're interested in educating women about auto, an exclusive interview opportunity with Audra Fordin will help you get there.
As a licensed/certified technician and auto business owner, Audra understands there are over 106 million female drivers on the road looking to save money and get their vehicle to go that extra mile.
If you want to schedule Audra for an interview in your blog, magazine, podcast, or TV show, please complete the form on the below. If you'd like to bring one of Audra's fun and informative Women Auto Know workshops to your hometown, click here to let us know.
Rank & Review Web based community.
2013 – ABC "Under Cover Mechanic" with Nightline "The Lookout"
2013 – "Mechanic's Corner" Exhibit traveling into Children's Museums throughout the U.S
2013 – NBC Today Show with Erica Hill
2013 – NBC Univision Desperieta America
Live Radio Expert Panelist on "the Auto Lab" Segments Streaming radio on 570AM and 970AM "The Auto Lab"
Recipient of 2011 New York City Small Business Of The Year
Rising Star of Queens 2011
Small Business Strategy Award 2011
1st recipient Female Auto Shop Owner of The Nation 2011 from The Women's Car Care Council
Women Who Rock award 2012  CapitalOneBank
Outstanding automobile repair service and consumer education award 2012 NyPress
Outstanding Citizenship Award November 2010
Outstanding Girl Scout Troop Leader award 2011
Outstanding Girl Scout Volunteer 2012
M3 Make Mine A Million Award winner 2011
Press Conference with Senator Gillabrand and Grace Meng 2013
Audra on Rachael Ray 2015
Unsung Hero's of NY 2014
Veterans of Northport, NY working with Women Auto Know