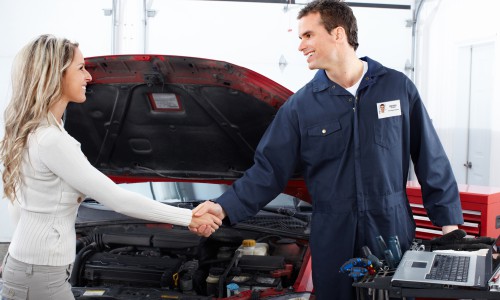 Seat Covers Unlimited
Seat Covers Unlimited offers the highest quality seat covers on the market. Since 1986, we have handcrafted custom covers for almost every vehicle on the road. We have over 200 different fabric and color options and we have acquired over 5000 patterns. Each order is handcrafted specifically to customer requests.
We manufacture Custom and Universal-fit Seat Covers and Dash Covers. We offer a variety of automotive accessories to give your vehicle a unique look and to help protect your rides, such as floor mats, car covers, and bed liners. We specialize in custom-fit seat covers for almost all vehicles, including cars, trucks, RVs, golf carts, and motorized scooters. Seat Covers Unlimited offers a wide range of fabric and style selections, and our database goes back to the 1940s to current models.
Some of our most popular custom-fit seat covers include:
• Neoprene Seat Covers
• Truck Seat Covers
• Camouflage Seat Covers
• Leather Seat Covers
• Heavy Duty Seat Covers
• Sheepskin Seat Covers
• Cute Seat Covers
• And More!
Quality has always been our number one concern and that's what has kept us at the top of our industry for years. All of our products are manufactured in the USA and backed by a 100% satisfaction guarantee. Visit us at seatcoversunlimited.com to browse the largest online selection of custom seat covers!
Seat Covers Unlimited
2937 E Main St
Mesa, AZ 85213
Phone: 480-832-5050
Toll-Free: 1-888-410-5050
Email: info@seatcoversunlimited.com
Website: //www.seatcoversunlimited.com/
Like Us on Facebook: //www.facebook.com/seatcoversunlimited/
Follow Us on Twitter: //twitter.com/seatcoversultd
Connect With Us on Google+: //plus.google.com/u/0/101662436467692915302/posts
Subscribe to Our YouTube Channel: //www.youtube.com/channel/UCR7wZqRHCHuKl6e7H0G6xbw
Connect With Us on LinkedIn: //www.linkedin.com/company/seat-covers-unlimited/
Follow Us on Instagram: //www.instagram.com/seatcoversunlimited/
Follow Us on Pinterest: //www.pinterest.com/seatcoversunlimited/
Monday - Thursday: 8:00AM to 5:30PM Friday: 8:00AM to 5:00PM Saturday: 10:00AM to 2:00PM Sunday: Closed